Pearson Iberia: From Paper to Digital
As a product manager atPearson Iberia from November 2007 to September 2010, I implemented different innovative marketing actions relating to children, adult, education and professional markets.
Examples:
- The promotion of Pearson Iberia's business titles in a joint stand with Fnac at the OMExpo fair in 2010, the biggest congress of e-commerce in Spain.
- The transformation of paper-based titles into e-books to be distributed through different online channels and resellers.
- The exploitation of databases and social networks for commercial purposes.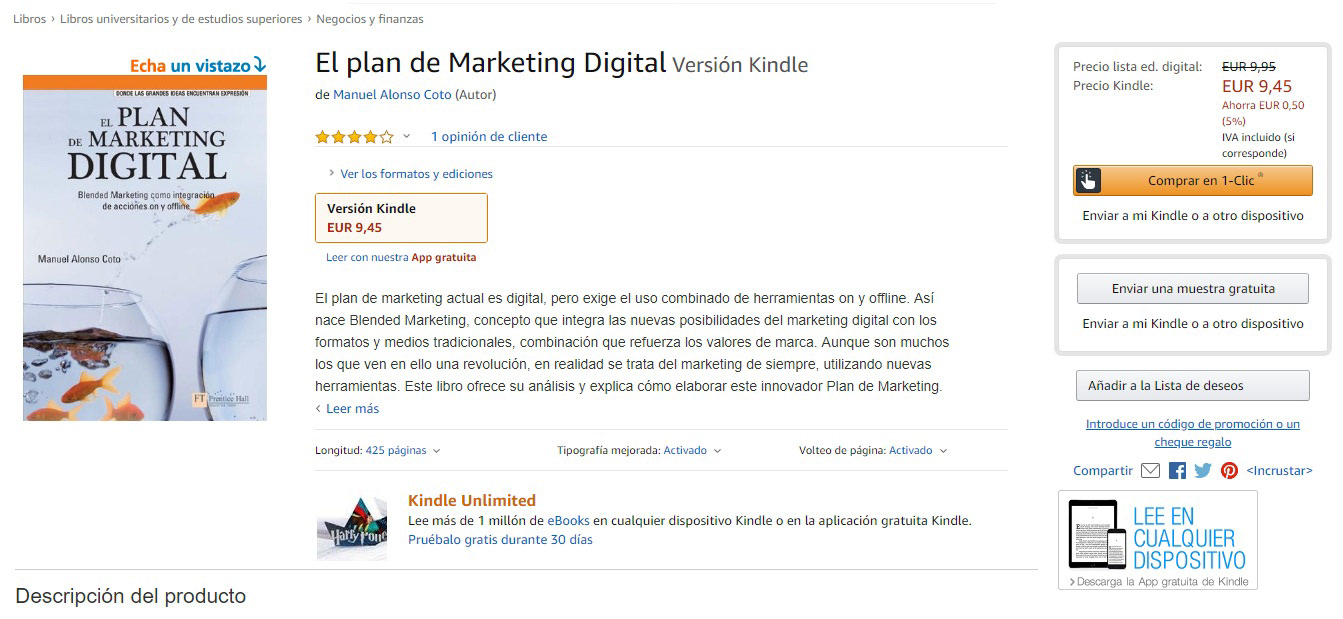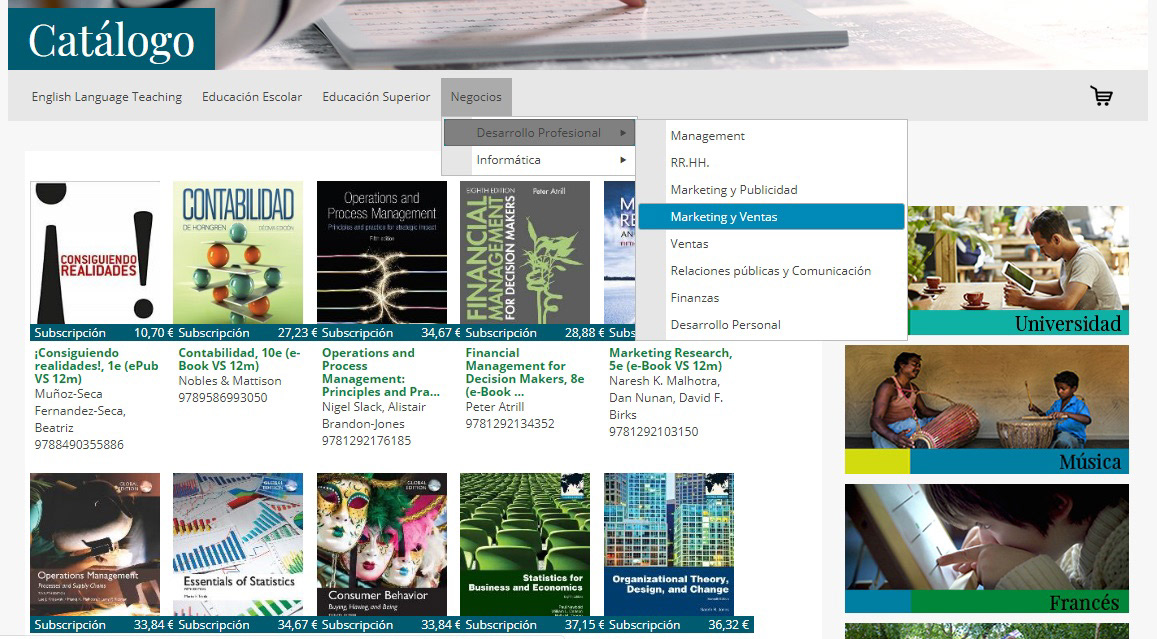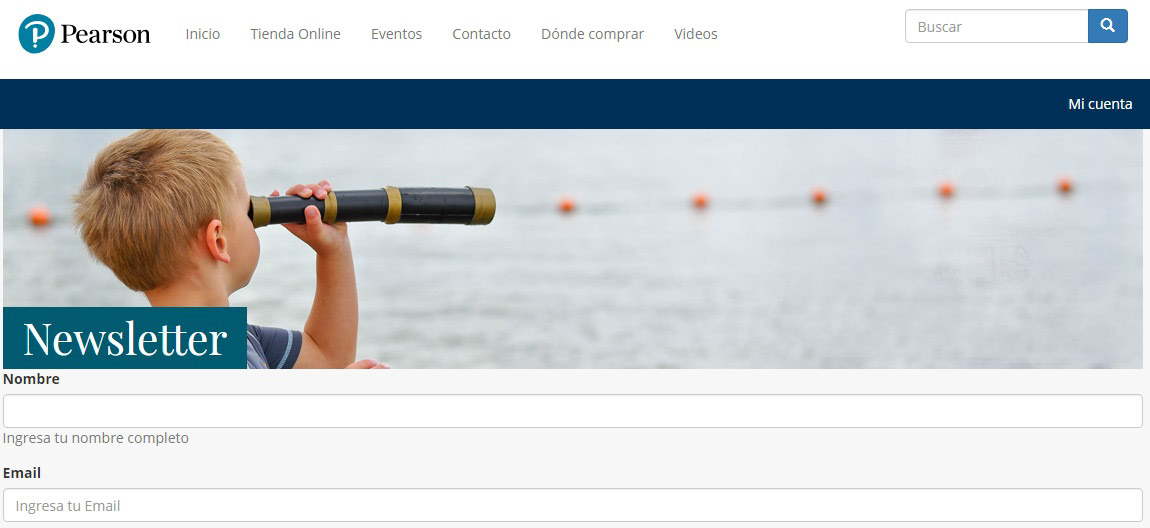 Additional Duties as a Product Manager in the Publishing Industry
- 
Marketing budget management (€>200,000) and preparation and execution of marketing plans.
- Proposal, development and launch of new products (50/year).
- Stock management (1,500 references) and imports & exports management.