As Business Development Manager for Elesapiens360 since April 2015, my work consists on offering our clients:
- Educational content 
- Audiovisual production 
- Technological development 
- Institutional communication 
- Courses and workshops
Clients are reached through:
- Online marketing campaigns
- Newsletters
- International fairs
- Workshops
- Special actions and partnerships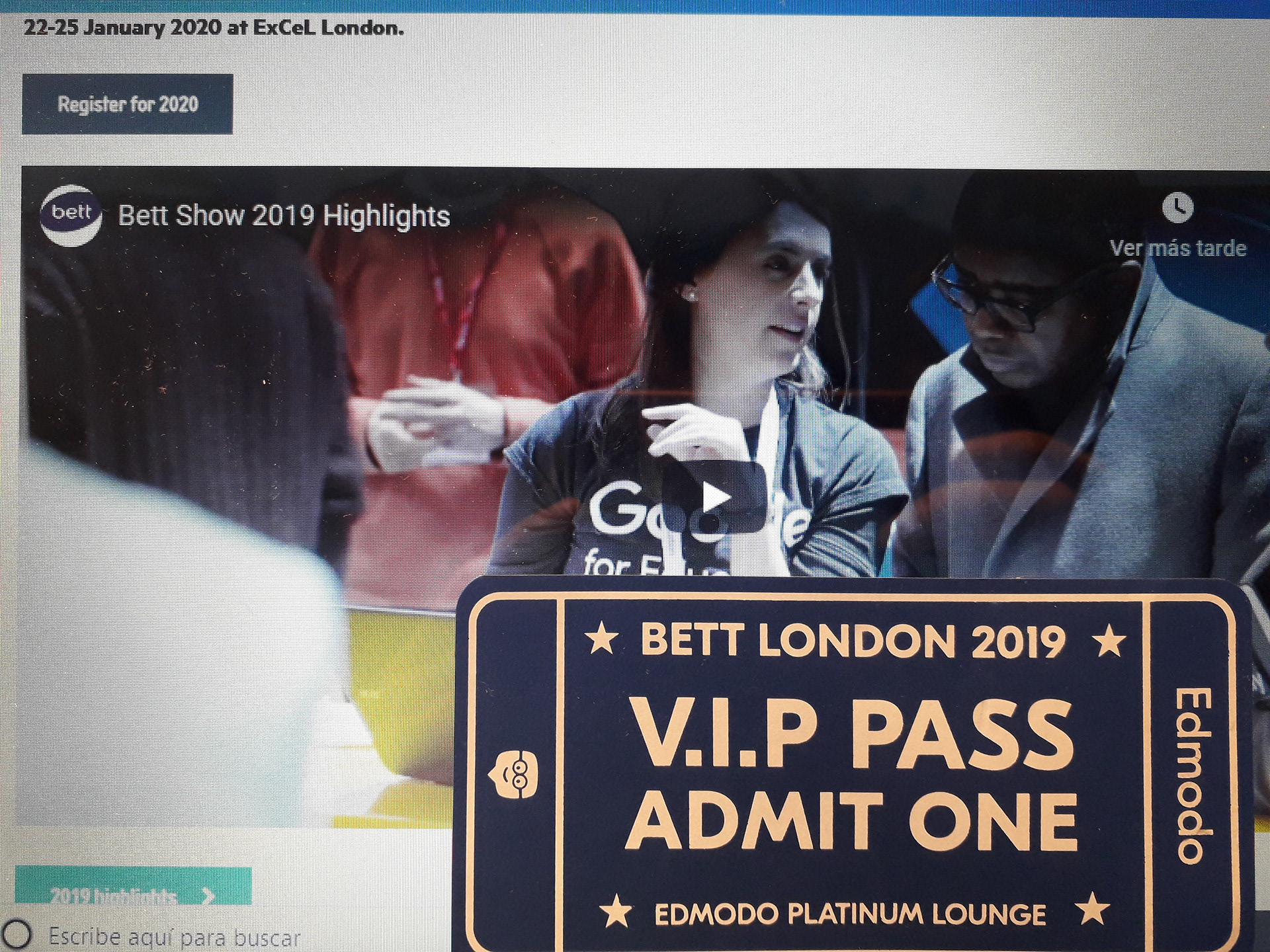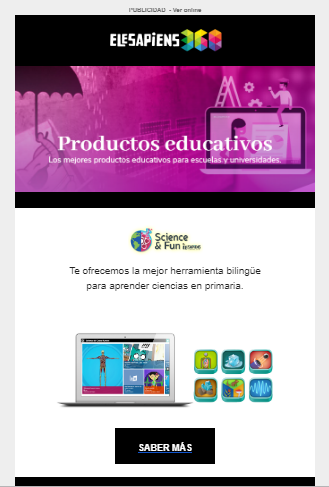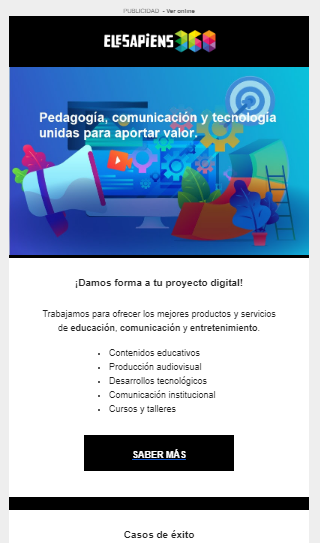 Between 2010 and 2014 I was hired to start up and develop IE's Financial Aid Department. Over that period, I:
- Started up the Financial Aid department, including products and services.
- Managed a team of up to 5 people.
- Increased client satisfaction by implementing KPI and carrying out market and client analyses.
- Defined workflows for the installation of a new CRM (Microsoft Dynamics).
- Implemented budget control and reporting tools.

The result: more than 10,000 prospects per year from all over the world were served by our offices in Madrid and Segovia, motivated by a Vignette-based new website: www.ie.edu/financial-aid.